About Clock Tower
Clock Tower Theatre Company is a dynamic young company producing thought-provoking theatre that will also make you laugh along the way. It was set up in 2013 by Steve Bennett to provide opportunity for emerging creatives. Over time the focus was gradually honed into what is now the main purpose of the company: to mount productions of new writing. Five years on, and with a slew of productions and workshops under its belt, the company is now managed by a team of five theatre lovers.
We are always looking for opportunities to connect with creatives, so if you have a script that needs reading aloud, a play that needs performing or a voice that needs to be heard - please get in touch!
Steve Bennett
Executive Producer
Steve aka Chief, founded the company back in 2013. Steve's big dream has always been to run his own theatre company and is super proud of everything Clock Tower has achieved so far! Steve has naturally gravitated towards producing and is excited to produce more great shows this year with a newly shaped team alongside him. Sexy single Steve is available for more than just venue bookings - call for details!
Isabelle Paige
Associate artist
Isabelle has been informally lurking in Clock Tower's stairwell for a few years now, like the smell of stale cat urine that just won't go away. She is primarily an actor-singer, with a penchant for quirkiness and comedy. Having been performing in Service! since 2015, she has loved every second of the ride, from first read to Edinburgh to UK tour - and is excited to continue the journey. Isabelle is also a co-director of the Cardiff Fringe Theatre Festival.
Ashley Cummings
Associate practitioner
Ashley has been a performer in Cardiff since 2011. He loved it so much he stayed and in 2014 began to run theatre workshops with schools and young people around South Wales. Being a fully qualified teacher, he busies himself with teaching, workshops and hosting the Clocktower Quiz at Little Man Coffee every month.
Naomi Underwood
Associate artist
Naomi has been involved with theatre in Cardiff and Newport for a few years. After trying out university she decided to give the Acting thing a go and worked professionally, taking part in National Tours and local Workshops. Overtime she has grown to enjoy the creative and producing side of theatre. She is a keen theatre go-er and is interested in anything from big budget musicals to intimate new writing.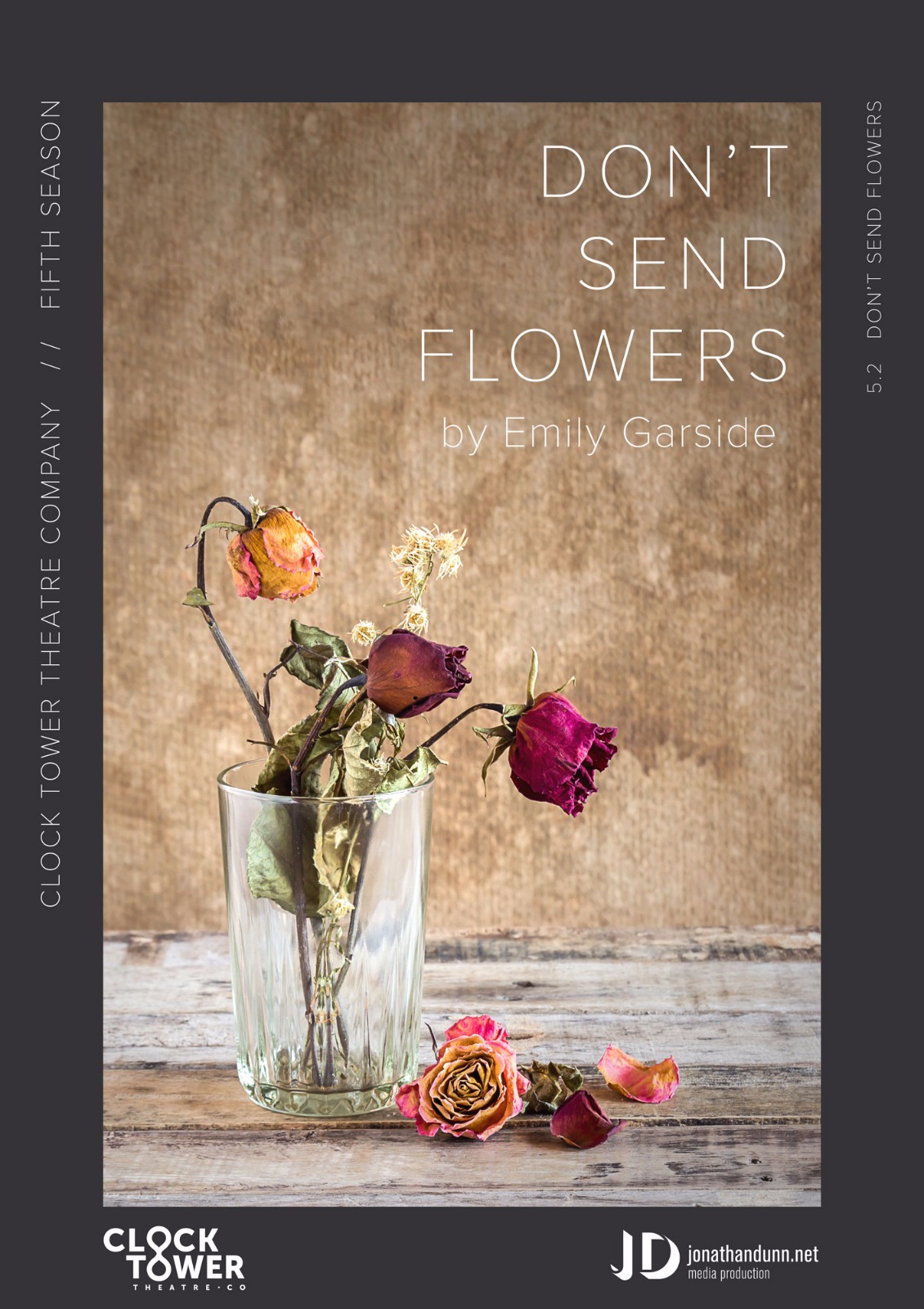 Jonathan Dunn has been a long-standing collaborator with Clock Tower Theatre Company, providing their design work since their second-ever show. He has also designed, built and managed their website, in addition to creating several video productions for various aspects of the company.
In 2015, Jonathan also stepped up to design and co-direct Clock Tower's celebrated production of A Comedy of Errors, the artwork for which featured in the Presenting Shakespeare art book and gallery exhibition in New York.
jonathandunn.net is the Media Production brainchild of award-winning filmmaker and designer, Jonathan Dunn.
Armed with a degree in Documentary Film & Television from the International Film School of Wales, Jonathan forged a way into the industry to create a name for himself with a myriad of films and designs that would attract such prestigious clients as the BBC, the Ministry of Defence, the Labour Party and the Green Man Festival.
His work has taken him around the world, from Denmark to Zambia and he has collaborated with a wide range of other creatives in a variety of different artistic fields. Now he is based in Cardiff and continues to collaborate with his artistic and creative contemporaries whilst also training up-and-coming media professionals in the skills of the industry.